We are an award winning mobile app development company that enables thriving startups & giant enterprises solve complex business challenges through mobility solutions.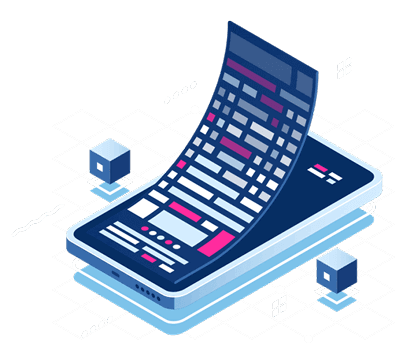 We build web and mobile apps for big and soon-to-be-big companies. Since 2004, NEURONS has provided custom application development services. We offer a full-cycle application development from requirements to product design and development, quality assurance testing, deployment as well as maintenance. Our team of professional IT experts will help you choose the most appropriate software solution to meet your needs. Having successfully created custom software solutions for clients around the globe, the NEURONS development has unique experience in custom application development across various domains and platforms, including:
E-commerce
Retail
Construction and Real Estate
Healthcare
Media/Entertainment
Telecommunication
Our team of experts help you consider all the technologies and platforms to choose the most appropriate for your project goal, size and budget.
Whether your Company is thinking of establishing a simple online presence or considering a complex enterprise solution the developers at NEURONS are here to help!
With knowledge in various domains as well as advanced experience in web application projects, our team designs and delivers solutions that allow you to take advantage of:
Rich and dynamic web User Interface
Compatibility with different browsers (Chrome, Firefox, Internet Explorer, Opera, Safari), as well as
Compatibility with previous browser versions
State-of-the-art design
Having advanced industry knowledge and technical experience, our team develops applications that reduce the complexity of your business processes, improve your performance and increase your business productivity.