Mobile App Development Services
We are an award winning mobile app development company that enables thriving startups & giant enterprises solve complex business challenges through mobility solutions.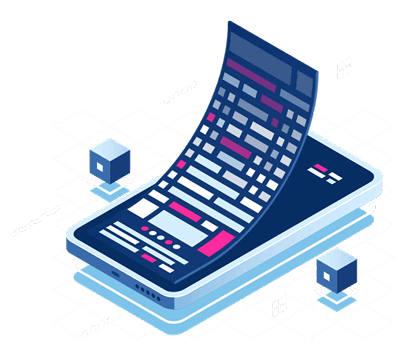 Mobile phones are the most widely used devices in the world, which for many businesses has created an imperative need for them to provide their customers with engaging mobile applications. At NEURONS, we have a dedicated mobile application development team that has the skills and the experience necessary to develop solutions for all major mobile operating systems, including iOS, Android, and Windows Phone. This enables us to encompass your specific requirements with a mobile app that is fast, engaging, and easy to use. What makes us stand out from other mobile app developers is our cross platform mobile app development service, which enables us to craft universally native applications that can run effectively on any major smartphone operating system.
Android has become a huge mobile platform, with millions of users worldwide. With our expertise and in-depth knowledge on the entire Android SDK development platform along with Java, C, and C++ programming languages, we can create outstanding mobile applications for Android that will run on cutting-edge as well as older devices. We develop flawless Android applications by exhaustively testing them.

Windows Phone App Development
The Microsoft Phone platform is ideal for robust, enterprise-level applications. At the same time, however, it offers a rich gaming and entertainment experience. Our skilled mobile phone application development team has the potential to deliver rich Windows Phone apps tailored to your specific needs. Our team of programmers and developers has an extensive knowledge of the entire Windows Phone SDK development platform, including C# (C Sharp), Java, and other Microsoft frameworks.
The iPhone and the iPad are the most widely used devices in the US for both entertainment and business purposes. At Square Melons, our iPhone app development and iPad app development teams can help you create outstanding custom applications that look great and run smoothly. We can build apps for business, social networking, entertainment, gaming, and any other specific purpose you may have.
Mobile Application Development Solutions
Custom applications based on your needs
Enterprise applications
Mobile CMS software
Mobile CRM integration
Maps and navigation apps
Email and chat clients
Office suites
Games
Accounting apps
MIS tracking apps
And much more…
At NEURONS, we are committed to developing high-quality, engaging mobile applications for all platforms. If you need mobile app development in India, we are the right choice for you.